Montecrypto – The Bitcoin Enigma game which consist of 24 puzzles is launched on steam. The eye catching point is that whoever be the first to solve all the puzzles will be given a reward of 1 Bitcoin ( which is more than $11000 at present ).
You can play along or as a group solving all the 24 puzzles in the maze field. It's like a treasure hunt where you can join others by sharing the hints you received in the game or mislead them. The entry price of the game is just $1.99 ( a 40% launch day sale is going on which will bring the price to 0.8$ till 27th Feb)
Though everything looks good the only issue is the possibility of mining of bitcoin or any altcoin while playing the game. Already they have announced that they will not mine anything using the users GPU but the prize money is what everyone wondering about possible mining.
The game is developed by gem rose collective, they kept their identity secret. In their press release they announced that the game is developed from the riddles like " la chorette d'or (the golden owl), a statue of the owl which was buried in 1993 at the same time a series of clues was published to guide the hunt and still nobody has solved the clues to find the owl and claim the 15kg (33lb) statue made of gold and silver."
Here is the release trailer for the game
Minimum System Requirements:
Requires a 64-bit processor and operating system
OS: Windows 7
Processor: Quad-core Intel or AMD processor, 2.0 GHz or faster
Memory: 6 GB RAM
Graphics: NVIDIA GeForce GT 750M or higher
Network: Broadband Internet connection
Storage: 10 GB available space
So the winner of the game will be the first one to solve the 24 engima's. To access the bitcoin you need to get the private keys required to unlock the wallet which you can find in wallet.dat file in game files. Few steam users have tried this game, though they didn't solve it but complained that the GPU use touched 100%. For few games it quite common to use the max amount from GPU but noone has found anything related to mining till now.
Checkout the game on steam.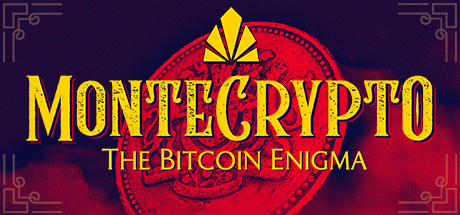 Developer:
Gem Rose Accent, Corentin Derbré